Onya Eco Camping Park will close on December 20th 2023 and reopen on March 1st 2024.
However enquiries and bookings for outside this period can still be made.
Onya wishes everyone a wonderful Christmas and a happy new year.
Flinders Ranges Bush Camping

ONYA Eco-Camping Park is a self-sufficient campsite nestled in the Flinders Ranges. This incredible landscape is perfect for people travelling to the Flinders Ranges who want to stay off-the-grid. ONYA operates on a BYO basis but do offer some amenities. This land has been set up to be a camper's haven, far away from the busy lifestyle of the city. With dedicated and friendly staff who are passionate about the land and offer warm, friendly outback hospitality; ONYA offers large, spacious and private camping sites to enable guests to relax and soak in the outback. The Ikara-Flinders Ranges is a must-visit when travelling Australia, it is even being pursued to be officially recognised as a World Heritage site!
Flinders Ranges Nomad Spots
ONYA Eco-Camping Park is run by friendly and passionate owners who want to support self-sufficient campers explore Blinman and the Flinders Ranges. This lovely part of South Australia offers so many great experiences and ONYA has created a place where you can unwind, relax and truly immerse yourself in the outback habitat. Set up as a hub for self sufficient campers, ONYA has created spaces that allow you to independently set up your camp site with your own water, food, gas, electricity and so forth. The space has been designed to empower self-sufficient travellers. By creating a safe space to stay that is unlike other camping facilities that are overcrowded, this place serves a range of guests including the van-life community, retired travellers, couples travelling the outback and families looking to stay in a secluded region of the Flinders Ranges.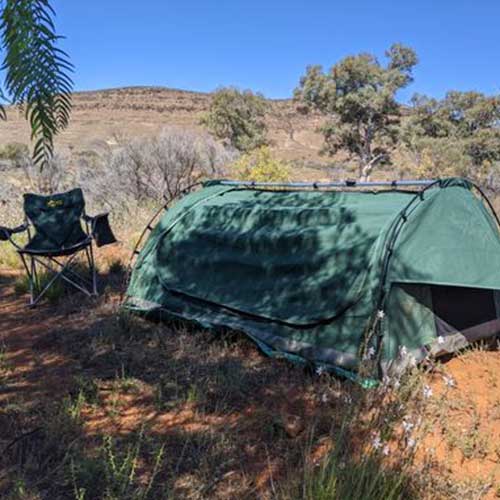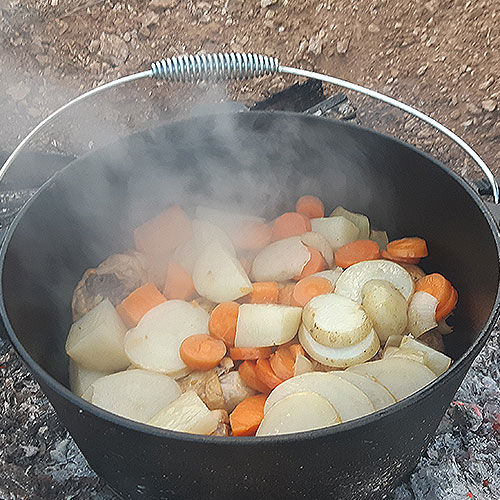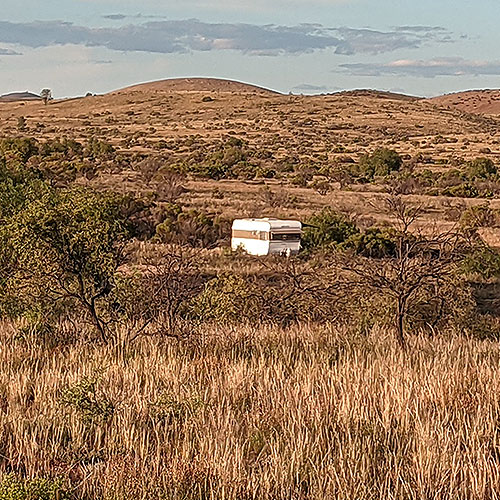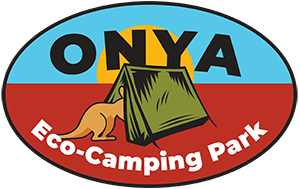 South Australian Self Sufficient Camping Spot
ONYA currently offers bush camping sites at $20 per vehicle per night available for self-sufficient camping. The spacious and private sites also accommodate for large groups so families and friends can camp close to each other if they want to. With flexible check-in and check-out times, ONYA has designed the campsites to cater to guests, so you can spend your day exploring the incredible Flinders Ranges without a strict schedule. Our healthy and natural environment has plenty of wildlife and birdlife (therefore sorry but NO PETS allowed) so you will feel truly immersed when camping in this idyllic bush-setting.
More than just a campground, in the Flinders Ranges, South Australia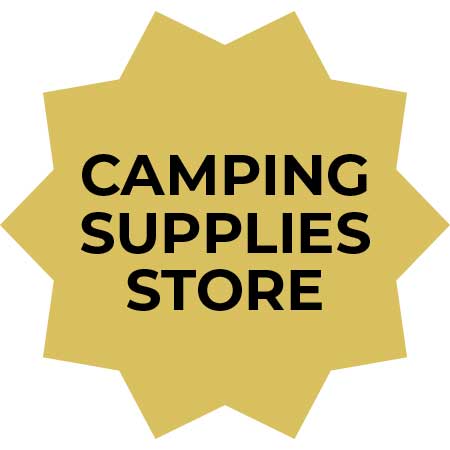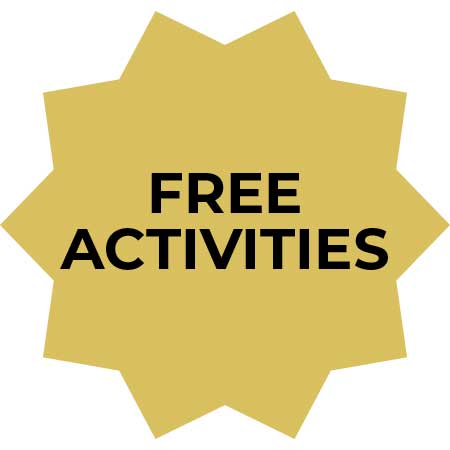 ONYA also offers a range of basic camping goods and necessities for your convenience, to save you from driving out of the Flinders Ranges to restock your camping equipment. We also offer various activities for people of all ages! Including free fun children's entertainment in the school holidays, we have been sure to provide as much value to families as possible. We also have a free community lending library with books, DVDs and board games for you and your fellow campers to enjoy. We also have a small collection of recreational equipment which makes for the perfect arvo game as the sun sets across the valley. The campsite has been created to be supportive, friendly and become a hub for travellers of the outback to feel safe and relaxed in. ONYA's guests are self sufficient and respectful to the environment. This way we keep an authentic outback experience that is fun and welcoming.
OPEN        OPEN        OPEN
Onya campground is up and running and gladly receiving bookings
ALL WELCOME
Book a campsite 24/7 online or contact us with any questions or for booking assistance 
                                                     "Hope to see you here soon! On ya!"                                                        
Kind regards,
Staff at ONYA Eco-Camping Park
Blinman, Flinders Ranges SA
We are experiencing problems with our mobile phone coverage in Blinman and throughout the Northern Flinders Ranges.
Calls from outside the area seem to be fine however we can still receive and send text messages without any problems, therefore this at present seems to be the best form of communication. Sorry for any inconvenience.
Regards Mike